Our ECT Programme
Below is the programme of study for our ECTs. ECTs follow their own programme of CPD led by Katinka Merchan. They also have full access to all the CPD opportunities any other member of staff would be able to access.
The ECT programme is based upon resources from the EDT (Education Development Trust) but caters to the needs of our ECTs. It aims to provide highly contextualised training, led by experts in a wide range of areas drawn from across the school.
ECTs benefit from expert 1:1 mentoring and coaching from experts in their subject, expertly supported by our ECT lead Katinka Merchan. ECTs meet as a group on a regular basis for the sessions outlined below. Further resources for both ECTs and mentors can be found here. This includes reading and resources for ECTs and mentors and where to access useful resources for mentor meetings.
Although these sessions are aimed at ECTs, any member of staff is welcome to attend if they think the session would be useful to them. If you are interested in attending a session, please contact Katinka or Jonathan Bunting to book.
Programme of Study – Year 1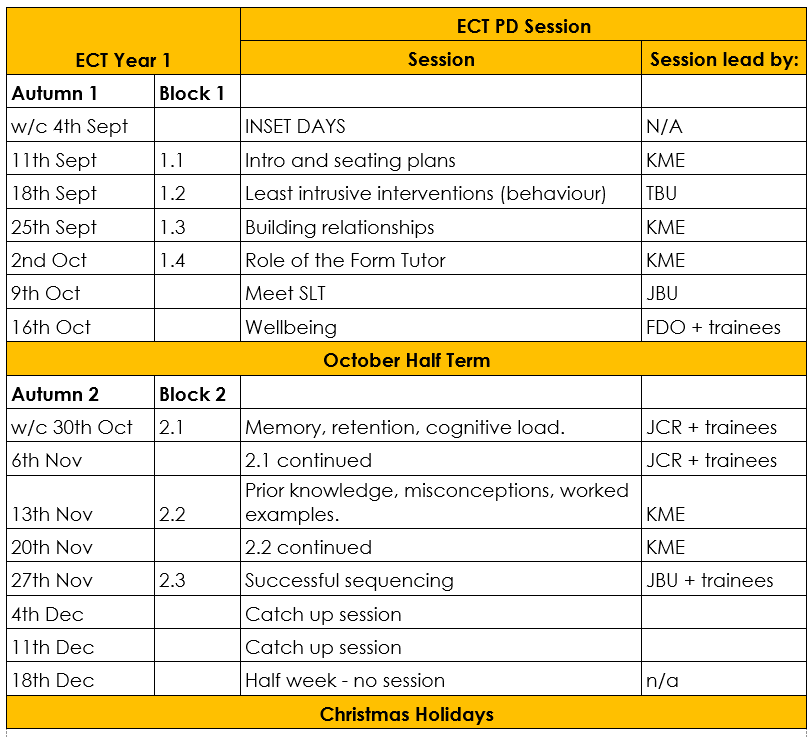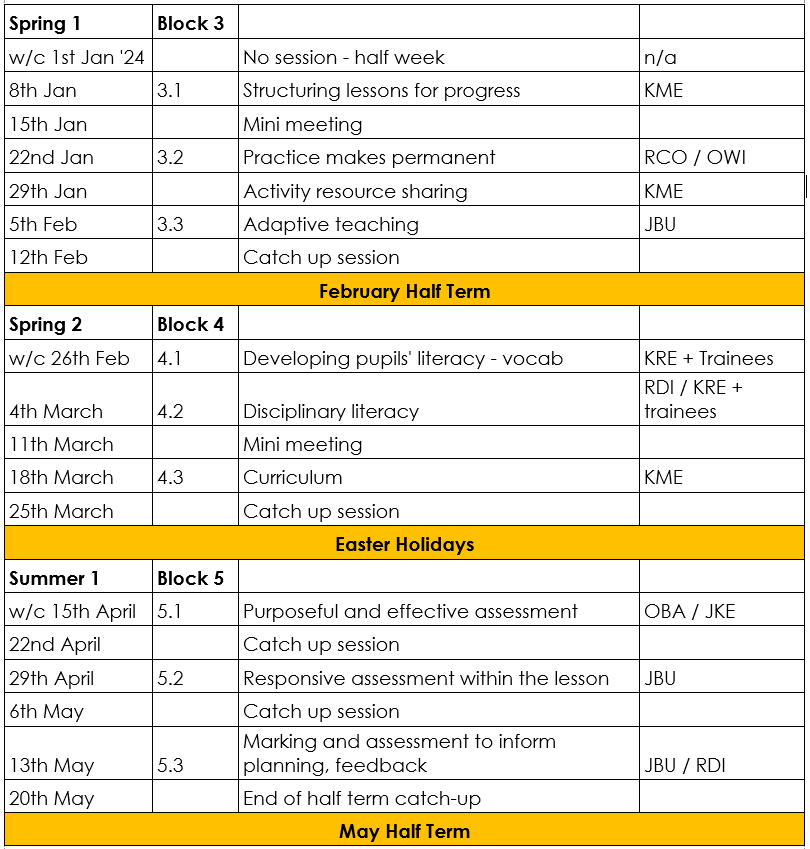 Programme of Study – Year 2