Safeguarding at Victory
We believe that our academy should provide a caring, positive, safe and stimulating environment that promotes the social, physical and moral development of the individual child. We recognise the importance of providing an environment within our academy that will help children feel safe and respected.
Victory Safeguarding Team
The Designated Safeguarding Lead is:
Miss Melissa Youngman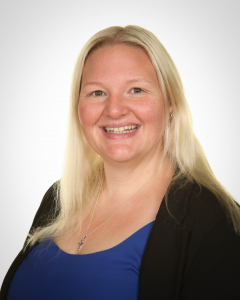 Contact Details:
Telephone: 01603 742310
Email: [email protected]
In the DSL's absence the Deputy Designated Safeguarding Leads are:
Miss Atkinson Senior Safeguarding Officer

Mr Gilroy-Singh
Head of Year 7 Pastoral

Ms Shaw
Head of Year 8 Pastoral

Mrs Cook
Head of Year 9 Pastoral

Ms Rush
Head of Year 10 and 11 Pastoral

Mr Wilson
Curriculum Leader of RE, Teacher of Art and Equality, Diversity, and Inclusion Officer

Mr Cowie
Health Manager

Miss Burrows
Assistant Principal for Student Engagement and Teacher of Geography

Mr Timm
Assistant Principal for Sixth Form and Teacher of PE

Ms LeFur
Vice Principal for Student Engagement and Teacher of MFL

Miss Palmer
Principal
To contact these staff, please use first initial.surname@ormistonvictoryacademy.co.uk.
Reporting Procedure:
Visitors – Please complete a 'Recording Form for Safeguarding Concerns'. This is available from Reception or any member of the Senior Leadership Team. Return the form in a sealed envelope addressed to Miss Youngman, marked 'Private and Confidential' directly or to Reception.
Staff – Please log concerns directly via CPOMS system
Please click on the links below to access information regarding safeguarding:
Child Protection and Safeguarding Policy
Children Missing Education – Statutory Guidance
Safeguarding Cross Curricular Audit
Keeping Children Safe in Education
NCC Private fostering guidance
Working together to safeguard children
What to do if you're worried a child is being abused
How to keep your child safe – guidance for parents and carers
Please click on the links in the sections below to find out more information.
Sexual Violence & Sexual Harassment
Harmful Sexual Behaviour Prevention Toolkit
Cyber-bullying
Cyberbullying Overview
Cyberbullying Checklist
Advice for Parents on Cyberbullying
Risks children face online: Cyberbullying
Social Media
Children and young people's use of the internet: Advice for adoptive parents
Facebook Guidance
Kik Messenger – Guide for Parents and Carers
ooVoo – Guide for Parents/Carers
Risks children and young people face online: Advice for Foster Carers
Social Media Safeguarding- Pocket Guide
WhatsApp Guide – Guide for Parents and Carers
General E-Safety
Key Stage 3 E-Safety
Online Porn Checklist
Online Grooming Checklist
Perfect Passwords Checklist
Teenagers Checklist
Risks children face online: Online grooming
Teen Pledge for Being Smart Online
Family Contract for Online Safety Parents' Pledge
Webonauts Game
NSPCC Online Safety for Teenagers
Online Gaming for Staff and Parents
E-Safety Presentation for Parents
Digital Resilience Toolkit for 11-13 year olds
Prevent
Guide to protecting against extremism and radicalisation
The Prevent duty
UK Government Prevent Duty Guidance for england and wales
Sexting
Sexting Checklist
Self-harm
Coping with Self Harm Brochure
Domestic Abuse
Gangs
Advice to Parents and Carers on Gangs
Advice for Parents
Think your child is gay? Answers to some of the questions you may have
Norfolk LGBT+ Project Guide 2022
From Me To You – Support and Advice for Parents and Trans Children